Drum Brothers Fall Events
Hello Everyone!
After having to cancel our End-of-Summer gathering in Lincoln, Montana, because of extreme fire weather, we're very happy to announce that we've scheduled a Fall Rhythm Gathering for November 17 - 19 at Boulder Hot Springs between Butte and Helena. We're excited to try out this Historic location and its comfortable meeting spaces and cozy rooms. Imagine taking a soak or swimming in a heated pool after sharing in the community groove... Sounds great to us! Look below for details.
This coming Saturday, September 23rd, Michael Marsolek and Lawrence Duncan will be giving a rare equinox performance of A Musical Dreamtime Journey at Heyoka Merrifield's Earth and Sky Circle Temple, 2725 North Burnt Fork Road in Stevensville, Montana. Click here to visit the Facebook Event page.
The Dreamtime Journey candelight concerts are performed in the round without applause and celebrate the season. The special evening will include a rededication ceremony of Heyoka's Earth and Sky Circle Temple. Small donations will be accepted. Please arrive early as the event will begin at 7 pm sharp. Contact Michael at 406-370-3339 for information.
For those in the Missoula area, are you ready for some fun group music-making? Drum Brothers are going to be offering 3 levels of hand drumming classes beginning the end of September and early October. Go down the page for details about the New Beginning Series and be sure to Contact Matthew (406-531-8109) if you're interested in joining ongoing intemediate and advanced classes.
On September 29th and 30th, Matthew Marsolek and Tracy Topp will be in Helena to present a Hand Drumming Workshop and a special workshop with AARP of Helena for AARP members. All the details are below.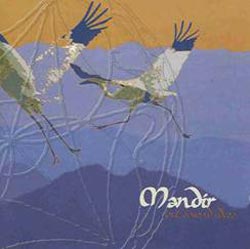 Do any of you remember this music? (Click the photo to listen) Now that the smoke has cleared, we can see the mountains and valleys again, and we're having Pastoral Dreams...
To view this newsletter on line, click here.
Happy rhythms!
-Matthew Marsolek & Drum Brothers

Drum Brothers Fall Rhythm Gathering
November 17 - 19 at Boulder Hot Springs, Montana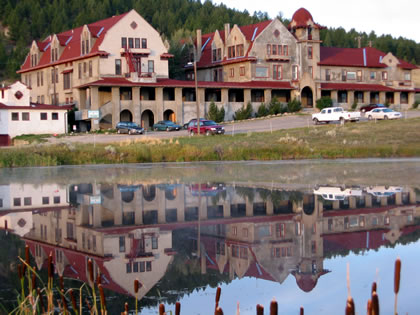 We invite you to join Drum Brothers and friends for a weekend filled with rhythm, fun, and heart-felt community. We're excited to be offering this special fall event at Boulder Hot Springs - our first gathering at this great location! Whether you're just beginning to explore the drum or already a seasoned player, join us as we celebrate the joy of community music making and the beauty of fall in Montana.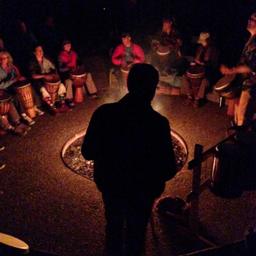 Boulder Hot Springs is between Helena and Butte, just off of Interstate 15. This historic hotel has all the necessary comforts: cozy rooms, great meeting spaces, a talented in-house cook staff and dining room, and of course, some of the best restorative hotsprings found anywhere. There are private women's and men's baths, plunges, steam rooms, and a hot springs heated outdoor pool. It's going to be a memorable weekend in the perfect venue to celebrate the crisp fall season.
Our time together will be filled with morning song circles, West African hand-drumming classes for all levels, drum-making, African dance, and evening celebration circles (get ready to drum, dance, and sing). We'll also have some Saturday afternoon free time to relax, hike, or bathe. Drum-makers will be building a 12"x 24" Ashiko drum. This dynamic hand drum is ideal for playing a variety of world rhythms. Extra drums will be available for new drummers. We will begin our circle with an evening meal at 6:30pm on Friday, Nov. 17th (but you can check in earlier). The gathering will continue until 3pm Sunday, Nov. 19th. Here is the link to the registration page: Fall Gathering.

Helena Hand Drumming Workshop
With Matthew Marsolek and Tracy Topp of Drum Brothers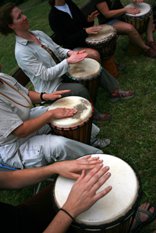 Saturday, September 30th from 2 – 3:30 pm
At Tango Helena, 13 W Placer Ave (across the street from the downtown post office parking lot)
Cost: $16 at the door. Visit the Facebook Event Page.
To RSVP, email or call Drum Brothers at matthew@drumbrothers.com or 406-531-8109.
Please arrive a few minutes early to allow extra time for registration.
Note: Because of the well maintained dance floor, participants will be asked to remove their shoes at the door. Slippers are welcome.

Extra Drums will be available and everyone is welcome. Learn beginning rhythms and explore the techniques and polyrhythmic interplay of West African Drumming. Come experience the joy and power of community music-making! "If you have a heartbeat, you have rhythm!"

Point of Interest: On Friday, September 29th, Matthew and Tracy will be giving a free workshop to AARP members at the AARP Montana Office on 30 W 14th Street. Sponsored by AARP of Helena, the event will begin at 4pm and will be followed by free refreshments. For more information visit: AARP Events or contact Nancy Anderson at (406)457-4703 or nandersen@aarp.org.
Beginning Hand Drumming Series
With Tracy Topp of Drum Brothers
A 5-week Beginning Hand Drumming Series
Tuesday nights at 6:30 pm, starting Tuesday, October 3rd.

Everyone is welcome and extra drums will be available. This series will start from the ground up so no previous experience is necessary! Students will learn the tones and techniques of West African hand drumming, a beginning repertoire of rhythms, ensemble playing, and the fundamentals of rhythm awareness.

"If you have a heartbeat, you have rhythm".

Where: Health Options Clinic, 3031 S Russell ST
Across the street from the YMCA
When: The first class is Tuesday, October 3rd from 6:30 - 7:15 pm
Cost: $60 for a 5 week series ($12/class), $14 for single classes
To secure your spot, please contact Tracy at Tracy@drumbrothers.com or 406-531-1609.
Click Here for the Facebook Event Page.

Drum Brothers also offer ongoing level 2 & level 3 classes which are invitation only. Students should have some previous experience with West African hand drumming, be able to clearly play the tones of a drum, and know a repertoire of beginning rhythms.